ABOUT
Corporate Headquarters – Allentown, PA
---
---
OUR MISSION
---
InternAlliance is a consulting firm and social recruiting platform 
committed to bridging the gap between education and employment 
for student 

interns and campus brand ambassadors, while
strengthening the 

workforce pipeline for top employers.
Join Our Team
___________________________
If you are a Human Resources freelance consultant or company
interested in partnering to support our client transformations,
we would love to hear from you!
Email your LinkedIn profile and home page URL's to info@internalliance.com NOW!
---
Our Chief Executive Officer and Founder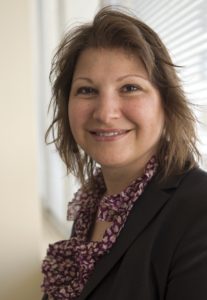 Danielle Gruppo is an accomplished human resources executive with over 25 years of experience developing and executing talent management and human capital strategies for Fortune 250 and privately held companies in energy, healthcare, services, and manufacturing. Adept at leading comprehensive organizational design, long-term recruiting and retention strategies, workforce development, global diversity/inclusion strategy and creating human resources frameworks in support of companies' overall goals and values.
Ms. Gruppo is a results-oriented achiever with a proven track record of building programs that foster a corporate culture of employee engagement, inclusion, and compliance by employing keen business acumen and demonstrating key expertise.  Dedicated to building effective relationships and providing support to stakeholders, executive teams and boards of directors.
Ms. Gruppo is a sought-after speaker who provides insights and practical tools for increasing job search success.  Connect with Danielle Gruppo via LinkedIn and invite her to speak at your campus, work event, or conference by visiting InternAlliance.
---